SriRAngapatnam Palace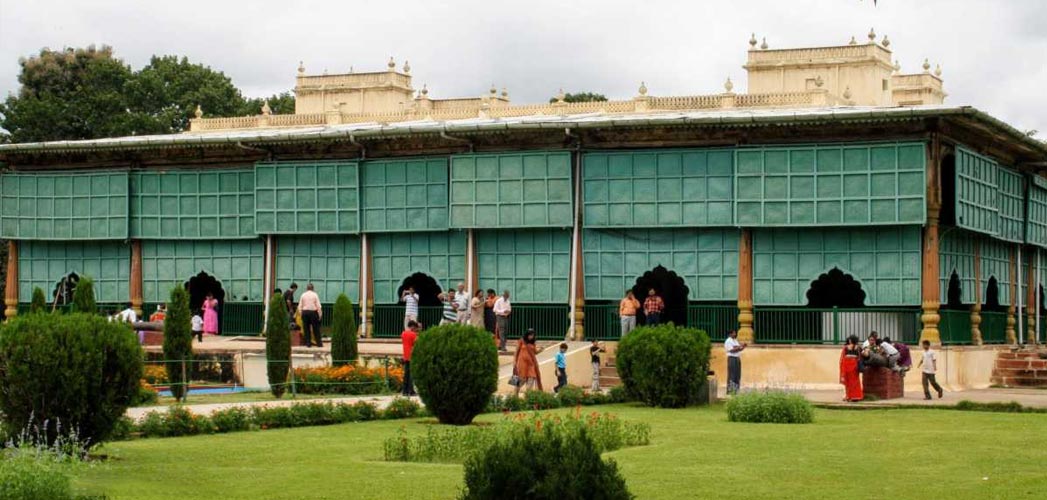 "Without an architecture of our own we have no soul of our own civilization." - this statement by Frank Lloyd is sufficient enough to explain us the importance of the historical monuments. The Srirangapatnam Palace/Fort is one such example the reflects immense beauty and sense of tranquility at every step. It is the same palace from where Tipu Sultan, the Tiger of Mysore, fought against the British. Unfortunately his own people betrayed him and finally he lost the battle.
The army men used to make rockets and missiles in the fort under the supervision of Tipu Sultan.
Architecture
The major attraction of the palace is the beautiful Sri Ranganathaswamy Temple. Being an important Vaishnav site, the temple is dedicated to Lord Vishnu. It also boasts of being one of the largest temples in Karnataka built in Hoysala and Vijayanagara styles of architecture. The temple has a few other shrines that are dedicated to Lord Krishna, Gowtama Muni and River Kaveri. Moreover, one can see 24 different forms of Lord Vishnu carved on the pillars of the temple.
Built in the year 1537, the fort is considered as the second strongest fortification in India. This prominent monument also has a 'Rocket Court' with about 40 ft. high walls on three sides. This court was used as the launch pad from where Tipu's men used to launch their missiles.
Another beautiful structure inside the place is the 'Lalmahal' – Tipu's residence.
It also has two dungeons in its lower chambers, which  of the fort were used to imprison the captured British officers.