Bird Sanctuary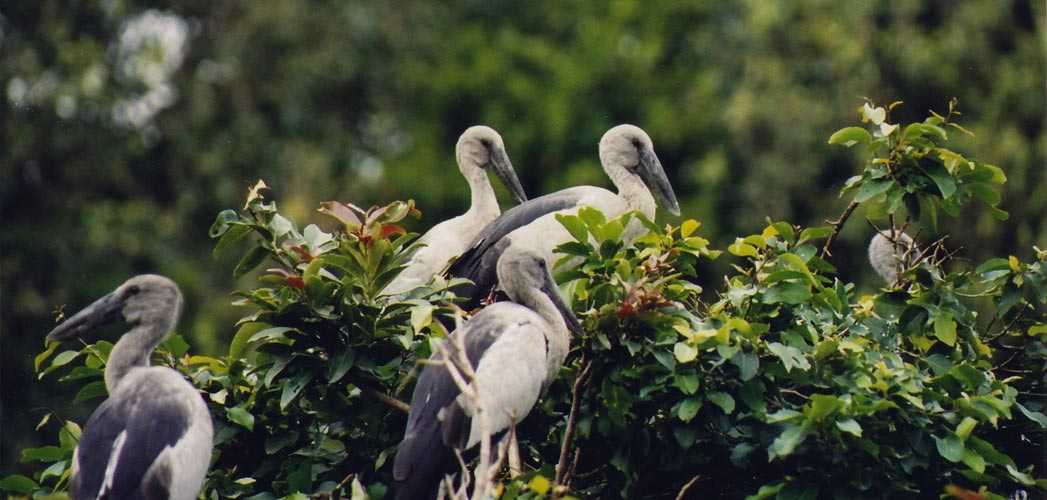 With a motive to preserve and provide shelter to the avifauna species of the state, an Englishman developed a bird sanctuary in a rubber plantation. Earlier called Baker's Estate, it was later renamed as Kumarakom Bird Sanctuary. Covering an area of over 14 acres along side the picturesque Vembanad Lake, the bird sanctuary is a home to several domestic birds as well as migratory avian species arriving here from as far as Siberia and parts of Central Asia. This cluster of islands at Kumarakom in Kerala is a must visit place for all the bird lovers and ornithologists.
Bird Species
Hundreds of bird species inhabit the Kumarakom Bird Sanctuary. Out of those waterfowl, cuckoo, owl, egret, heron, water duck, black-headed ibis, storks, parrots, kingfishers, woodpeckers, flycatchers etc are the most commonly seen. Apart from that, you can also spot a number of endangered Siberian Cranes, larks, wood beetles, teal etc.
Flora
The denser parts of the bird sanctuary are rich in mangrove forests, emerald green paddy fields and coconut groves. These are nurtured by vast waterways and canals. Water Lily is the most commonly found flora here.
Other Attractions
Vembanad Lake, flowing through the Kumarakom Bird Sanctuary, is a popular attraction. It not only nurtures various parts of the sanctuary, but also offers wonderful opportunities for fishing and boating. One can hire a houseboat or a motorboat to explore the entire region.
Apart from that, the Aruvikkuzhi Waterfalls is another scenic spot, located at a distance of 18 km from Kottayam. It is famous for offering wonderful views of the rubber plantations that surround it.
Mostly tourists flock to Kumarakom Bird Sanctuary in the months of June to August. However, if you wish to feast your eyes on the colourful migratory birds, you need to plan a tour between November and February.