Thirunelli Temple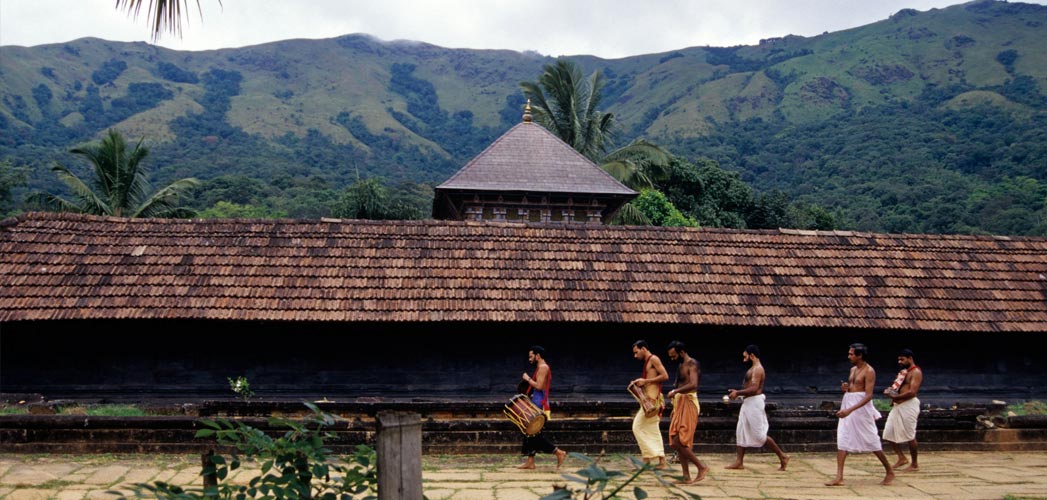 Among the ancient and highly revered temples in the state of Kerala, Thirunelli Temple – dating back to the 12th century – is quite popular for its classical traditional architecture. There are a few inscriptions, which belong to the period of Bhaskara Ravi Varma I (962–1019 CE). This ancient temple, located in the Wayanad district of Kerala, is dedicated to Lord Vishnu.
Myth Associated
The name of the temple 'Thirunelli' is believed to be derived from the 'nelli', the Malayalam word for Indian gooseberry of the Amla tree. According to a popular myth, Lord Brahma was once travelling by the Earth upon the Hamsa. He quite liked the beauty and the peaceful ambiance of the area, now known as Brahmagiri Hill. On the hill, Lord Brahma noticed an idol set in an Amla tree, which resembled as Lord Vishnu. Therefore, Lord Brahma and other gods installed the idol there and called it Sahyamalak Kshetra.
To this, Lord Vishnu promised him that the waters of the area would wash away all sins. Since then, the spring and river near the temple is called 'Papanasini' — extinguisher of sins.
Because of the temple, the entire region is known as the 'Kashi of South'. The true architectural beauty of the temple lies in the 30 granite pieces supporting the shrine and the floor paved with huge square granite blocks. One can also see rare paintings on the walls of the temple.
The temple and the entire region becomes alive on the festive occasions like Chuttuvilakku, Puthari, Sivarthri, Sreekrishnajayanti and Navarathri.