Mannarasala Sree Nagaraja Temple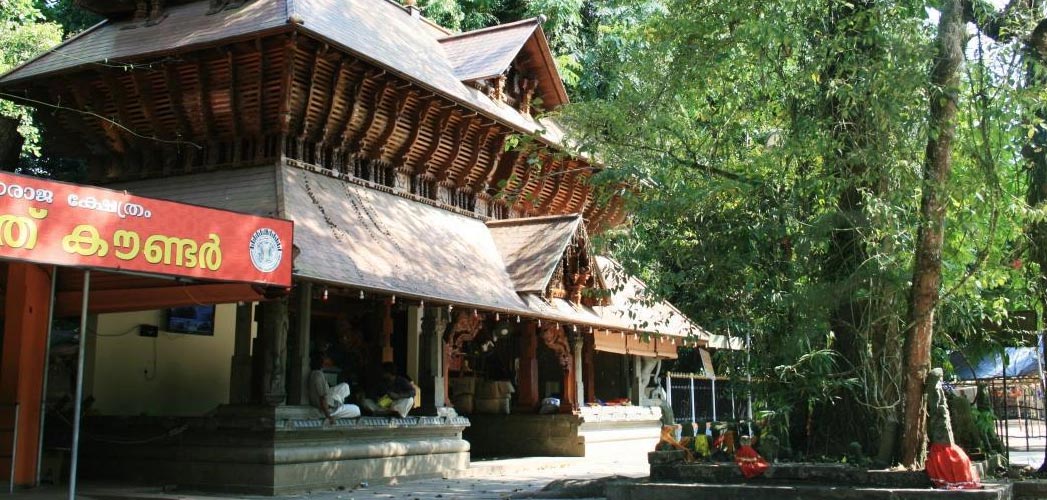 While crossing the Alappuzha-Kollam route on NH 47, you will come to Mannarasala (35 km from Alleppey). Over 30,000 stone images of serpents, surrounded by 16 acres of thick green forest – this beautiful place is none other than the renowned Sree Nagaraja temple. Devoted to the serpent God Nagaraja (King of Serpents), this temple also has the shrines of the beloved consorts of Nagaraja – 'Sarpa Yakshi' & 'Naga Yakshi', and his sister 'Nagachamundi'. Nagaraja is installed here in an artistic form of Hari (Lord Vishnu) and the spirit of Lord Shiva.
Major Features
The temple is maintained by a Brahmin family, headed by a priestess or 'Valia amma' (the great mother).
The asterism 'Ayilyam' of Malayalam months – Kanni, Tulam and Kumbham – or the months of September and October are celebrated here with great fervor and joy.
Mahasivaratri is also a major festival of the temple.
The 'Prasadam' is made of turmeric paste, which is believed to be effective in the cure of various diseases including leprosy, infertility, poison infections etc.
Treatment for snake poison and rat poison is rendered at the temple.
'Uruli Kamazhthal', the placing of a bell metal vessel upside down in front of the deity, is the most popular offering here. People believe that it restores fertility to childless couples.