Gandhi Memorial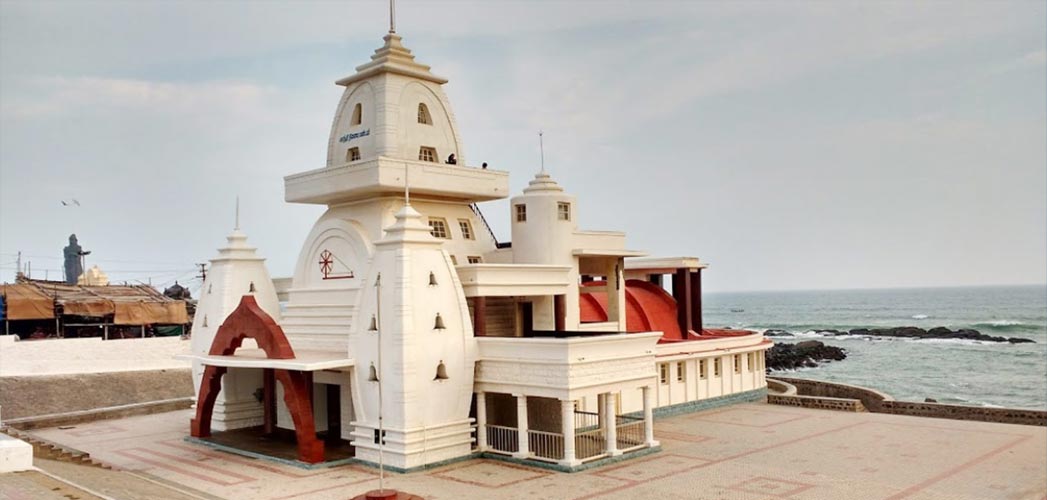 Gandhi, the name synonymous with non-violence, was a great Indian leader who stood for the welfare of humanity. While struggling for India's independence he died in 1948. After his death he was cremated and his ashes were were kept in an urn in Kanyakumari. Before consigning his ashes in the sea adjoining Kanyakumari, the urn containing the ashes was kept at the site where the Gandhi Memorial stands today. The urn was kept here for public display, giving an opportunity to the people to pay their last homage to Gandhiji. Later at the same site Mahatma Gandhi's memorial was built in the year 1956. The foundation of the memorial was laid on the birthday of Gandhiji, October 2.
It is at this place where the first rays of the sun falls in Kanyakumari. It is a wonderful place offering peace in plenty. The surroundings are so delightful that you can't fail to be at peace with your own self and with nature. 
The architectural design of the memorial is such that it allows the sun rays to fall on exactly the same place where the ashes were kept. There is a huge hall inside the memorial, towering to a height of 79 feet. The memorial is under the supervision of the Public Works Department of Government of Tamil Nadu. A visit to this memorial really makes one think about their values and beliefs.
There are several other attractions located near the memorial offering delightful experiences to visitors.